Blog
The Titans announce having ended their association with head coach William Bendi, This decision was taken this morning and communicated to the players in the early afternoon.
The Titans thank Mr. William Bendi for the hours dedicated to the team since last August and wish him good luck in the pursuit of his career.
The Titans who do not play a game until January 26, will announce shortly the identity of the person who will take over the team in hand.
The Titans are currently ranked 2nd in the North Division of the Greater Metro Hockey League, 4 points behind the Almaguin Spartans.
Similar Articles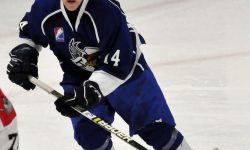 While the team had taken a 4-2 lead after 20 minutes, the Lynx came back into the game to level
Read More