Blog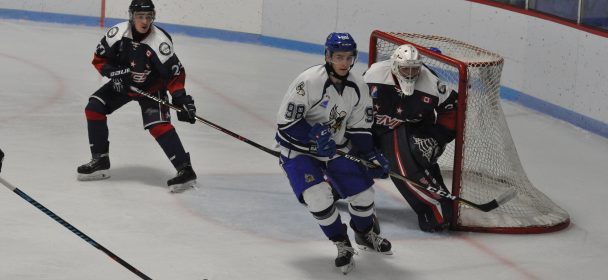 Titans double up on Civics, 6-3
The Titans won their 3rd straight game led by a hat trick from Nikita Sidenko by the score of 6-3 over the visiting New Tecumseth Civics. The Titans never trailed during the game as the teams exchanged first period goals. Alex Provost Ross putting the home team on the board first with a power play goal.
In the second period, the Titans outscored their opponents 3-1 to head into the final 20 minutes with a 4-2 advantage. Zdenek Fabry, Julien Vogt and Sidenko were the goal scorers. Sidenko added two more in the third for the natural hat trick while the Civics only got one more passed starter Emile Goulet.
A bunch of 3's come into play during this game as the Titans win their 3rd straight, Sidenko gets 3 goals and this is the 3rd game in a row where the Titans allow 3 goals or less. Shots were in the Titans favor 41-28. The 3 stars were Nikita Sidenko, Julien Vogt and Roman Kulakov of the Civics.
The Titans are on the road tomorrow for an 8pm encounter with the winless Wiarton Schooners. Game time is 8pm.
Similar Articles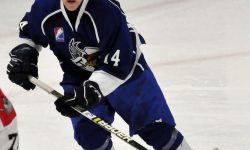 While the team had taken a 4-2 lead after 20 minutes, the Lynx came back into the game to level
Read More