Blog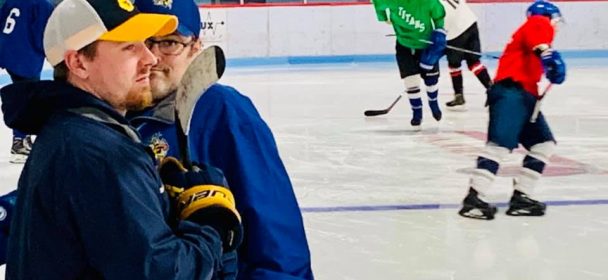 Titans and University of West Virginia unite !
The Titans will collaborate with West Virginia University ACHA D1.
The Titans announce that they are working closely with the Mountaineers Hockey Program at the renowned West Virginia University, all aimed at providing a privileged outlet for US college hockey players from our team.
The Mountaineers Head Coach will be in Temiscaming this Wednesday.
GM François Harrisson tells us more about this collaboration:
"This collaboration is the result of discussions with Mountaineers head coach Shane Buckley. Coach Buckley has great respect for the Temiscaming Titans Program.
Shane will meet our players here in Temiscaming next Wednesday.
He will present all the details of the West Virginia Hockey Program, those related to the academic requirements, scholarship opportunities and campus life of this prestigious university.
Rather than hoping to be spotted by a University eventually, a good player with the necessary academic base, can plan his access to West Virginia in advance. It will be possible for him to pass the first academic tests in advance and to plan his future university course.
By working together, we know the specific needs of Mountaineers up to 3 years in advance. A good young player of 17 or 18 who chooses the Titans could already be thus in communication with the American university club and "to commit" a few seasons in advance, while playing his Jr in Témiscaming.
For excellent hockey players for whom higher education is important, Titans become a highly attractive option.
A player will be able to live a career in Jr hockey, while preparing a solid future.
It goes without saying that we are very happy to be able to offer current and future Titans players such an opportunity. "
Mountaineers evolve in the ACHA D1. They also have a team in D2. The club participates in national tournaments.
This collaboration does not prevent a player from choosing a university other than West Virginia, but it opens a direct access, via the Titans, to American university hockey. Titans are also often solicited by American universities.
Welcome to Témiscaming coach Buckley.
Similar Articles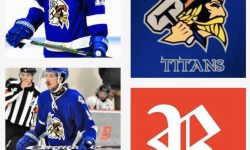 Titans announced we are sending Def William Godbout (2000) and Jeremy Brooks (2000) ON LOAN for the remaining of the
Read More