Blog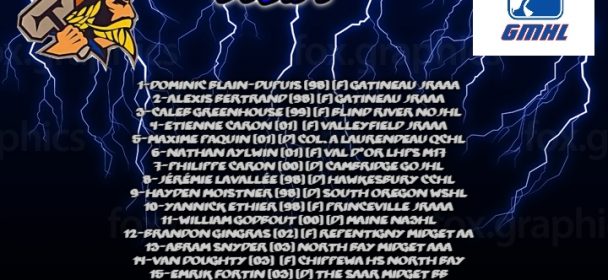 Titans return from GMHL draft.
Back in town now counting 19 more players in our organization.
I would have liked to be able to select Cameron Parizeau but the Lynx did it before us, they who were ahead of us with their choice of 1st round.
In addition to that, 19 of the first 22 players that we were targeting entering the draft, we are very satisfied with this result when we consider that 23 teams were participating in the draft.
Among these 19 players is a mix of players destined to become Titans this season and others with whom it is already agreed that they will wear the colors of the team in 2020-21.
Then there is the category of players at risk, that is to say, players who are unsure of their future or who are now learning that they are drafted by our team.
As in the case of the NHL draft, the success rate is far from 100%.
However, with 19 players selected in these 12 rounds, it goes without saying that our chances increase to count a good number in the club within 2 years.
In total we recruited:
12 players from Quebec
4 from Ontario
2 from the USA
1 from Russia
What happens to players who have not been drafted? They remain "free agent" players who can sign with the team of their choice.
Our recruitment work does not stop here, as the Draft is only one step in this process.
Finally, with respect to regulation; a player drafted today by a team can not play elsewhere in the GMHL, but may decide to play in another league. This is true in all leagues around the world.
Thank you to my friend Bubba for accompanying me this weekend and being my guide through the progress of this annual ritual.
Here is the list of our 19 players drafted.
1-Dominic Blain-Dupuis (98) (F) Gatineau JrAAA
2-Alexis Bertrand (98) (F) Gatineau JrAAA
3-Caleb Greenhouse (99) (F) Blind River NOJHL
4-Etienne Caron (01) (F) Valleyfield JrAAA
5-Maxime Paquin (01) (D) Col. A Laurendeau QCHL
6-Nathan Aylwin (01) (F) Val d'Or LHPS M17
7-Philippe Caron (00) (D) Cambridge GOJHL
8-Jérémie Lavallée (98) (D) Hawkesbury CCHL
9-Hayden Moistner (98) (D) South Oregon WSHL
10-Yannick Ethier (98) (F) Princeville JrAAA
11-William Godbout (00) (D) Maine NA3HL
12-Brandon Gingras (02) (F) Repentigny Midget AA
13-Abram Snyder (03) North Bay Midget AAA
14-Van Doughty (03) (F) Chippewa
15-Emrik Fortin (03) (D) LaSarre Midget BB
16-Anthony Fortier (01) (F) LaSarre Midget BB
17-Nikita Sheberov (98) North Colorado WSHL
18-William Lepage (02) (F) Paul Hubert LHPS M18
19-Bruce McLean (99) (D) Kensington Valley NJPHL
Welcome to the Titans !
Similar Articles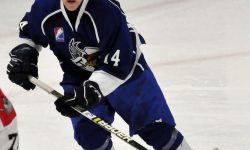 While the team had taken a 4-2 lead after 20 minutes, the Lynx came back into the game to level
Read More