Blog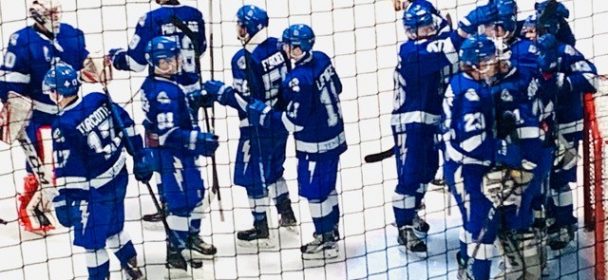 Titans pull a victory out the hat over the Shield
The Titans went on a third period goal spree and scored 5 goals to win 9-7 against the South Muskoka Shield.
In a game where the team made up a deficit of 2 goals on 4 occasions, the Titans directed 52 pucks at the Shield goaltender.
In the victory, Nik Tremblay collected 4 points, Misha Akatnov, Marc-Antoine Turcotte and Alex Provost-Ross collected 3.
Yannick Ethier obtained 2 points including his 40th goal of the season.
Xavier Sincennes with 2 points, Thomas Laforge, Reingold Shtemke and Josh Labelle completed the scoring with 1 goal apiece.
The Titans registered their 26th win this season, a 14th in their last 15.
With a record of 26-6-1, the team still ranks 1st in the North Division.
The next game for the Blue is next Friday again against the Shield but this time in South Muskoka.
Go Titans!
Similar Articles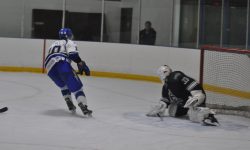 A 4 goal performance from Yannick Ethier and 3 from the captain Alexandre Provost-Ross led the Titans to a 9-4
Read More