Blog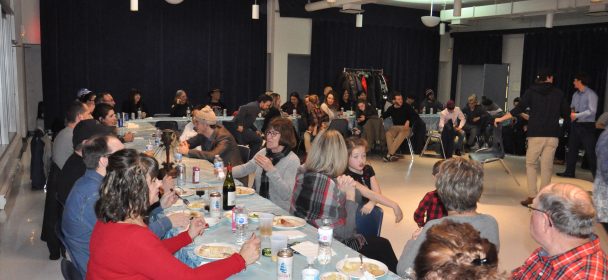 Titans enjoy the holiday season a little early with their annual team Xmas dinner.
As it's a yearly tradition since their inception in the GMHL the Titans hold a banquet following their last home game before the holiday break,
Players, coaches, staff, volunteers and billet families come together to enjoy a great meal and some fun with the players. The meal which is always a traditional one was prepared by various friends of the Titans. Turkey, ham, tourtieres (meat pie), salads and of course dessert. A little game of musical chairs with the players to help digest their meal had the crowd cheering and laughing. P.S. No injuries or penalties were incurred during this game
The Titans are always appreciative of all of our volunteers that help out in every aspect of our organization. From game day, to road trips to laundry and dressing room maintenance.
To all of billet families for opening up their homes to our players….THANK YOU !
Similar Articles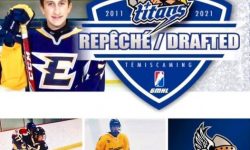 Titans announce the signing of our 2021 8th round at the last GMHL Draft, defenseman Karl Champagne (2004) 5'11 ''
Read More