Blog
Breaking news
The Temiscaming Titans Xmas list is filling up. Even though the players might be off on their holiday break for Xmas & New Year's, the ownership group and head scout are hard at work finding the missing pieces to our lineup.
The Titans will have a couple of players joining the squad in the very near future. Both players should have an immediate impact on the teams make up.
One is forward, pure sniper who had a 100 point season last in 2017-18 and the other is a mobile defenseman that will certainly contribute to the blue line corps.
Stay tuned in the following days for the names of our most recent acquisitions in the next couple days.
Similar Articles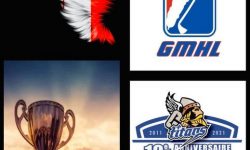 The Greater Metro Junior "A" Hockey League is proud to announce the addition of a National Championship Event to conclude
Read More