Blog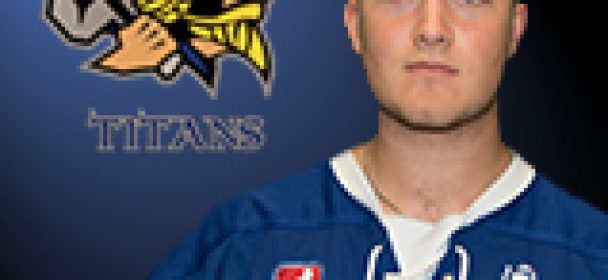 The Titans were hosting the expansion Bancroft Rockhounds at the Centre on Friday evening for their one and only visit to Temiscaming. It will be a visit that they wish to forget as the home squad bombarded both Bancroft's goaltenders with 66 shots and 10 goals. With this win the Titans extend their unbeaten string to 7 games. They sit in third place in the North division 2 points behind the Bulls with 2 games in hand.
The line of Zacharie Maheu (0-5), Marc-Antoine Turcotte (2-3) and Yannick Ethier (3-3) worked their magic to the tune of 16 points. Other players with multiple points were: Xavier Sincennes 2g, William Godbout 2a. Other goals came from Benjamin Goyer, Misha Akatnov and Nicolas Tremblay.
Eloi Bouchard faced 32 shots and earned the W. The Titans have one day off and then will host their Northern rivals the Almaguin Spartans Sunday afternoon at 2pm. In their last meeting, the Titans came away with a 6-3 road win.
Similar Articles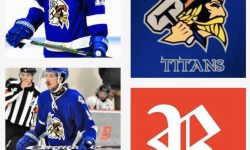 Titans announced we are sending Def William Godbout (2000) and Jeremy Brooks (2000) ON LOAN for the remaining of the
Read More