Blog
The Temiscaming Titans are extremely pleased to announce the signing of 3 quality/experienced junior level players today.
Joining the squad are:
21 year old Forward/Dman Scott Marshall from Blind River.(#23)
20 year old Dman Sheehan Moore From Moose Factory (#96)…
21 year old Forward Michael Chuinard from Lakeville, Minn (#5)
Marshall, 6'1″ and 180lbs has 4 years of junior experience, 3 years with the NOJHL Blind River Beavers where he played 138 games and had 27 goals and 41 assists. In 2014/15, he shared time with Markstay/Warren Spirit and St-Charles Spirit playing 27 games with 22 goals and 29 assists.
Moore, 5'11" and 175 lbs played 2 years in the NOJHL with the Elliot Lake Bobcats and Abitibi Eskimos. Playing 45 games, he had 0 goals and 5 assists.
Chuinard, 6'0″ and 175lbs played for Bethel University, NCAA Division III. In 21 games he had 7 points. 2 goals and 5 assists..
The new additions will be in the lineup for the Titans next home game on Saturday Oct. 31 vs Bobcaygeon Storm
Help us in welcoming our newest Titans !
Similar Articles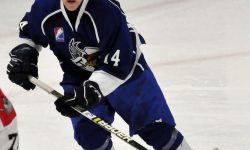 While the team had taken a 4-2 lead after 20 minutes, the Lynx came back into the game to level
Read More