Blog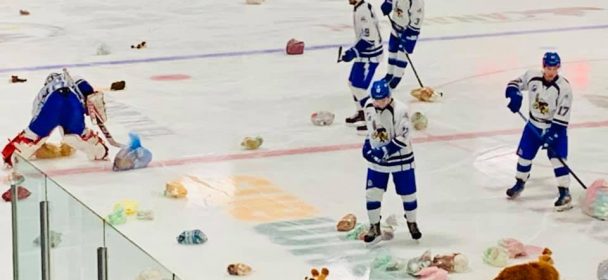 Titans hand Bulls second loss
Zacharie Maheu celebrated his return with a four goal performance to lead the Titans to a 6-2 win over the Bradford Bulls at the Centre on Friday evening. And was selected the games first star. This win is the ninth win in a row for the Titans and they sit atop the standings with a four point lead.
Maheu's linemates also had multiple point nights. Marc-Antoine Turcotte increased his league leading point total with 4 assists while Yannick Ethier had 2 helpers. The other goals came off the sticks of Nicolas Tremblay and Xavier Sincennes. The second star was Titans netminder Bobby Cloutier who stopped 35 of 37 Bulls shots. The Titans fired 42 at the tandem of Bull goalies. William Godbout was the third star.
During the game when the Titans scored their first goal a total of about 250 Teddy bears were tossed. The generosity of the population is greatly appreciated. These Teddy bears will be given out with the Lions Club Xmas baskets and wll most certainly put a smile on many young needy family members.
The Titans have Saturday off to get ready to play their Northern division rivals, the Ville Marie Pirates Sunday afternoon at 2pm. When these two teams meet, it's always a good hockey game.
Similar Articles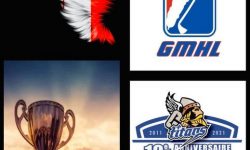 The Greater Metro Junior "A" Hockey League is proud to announce the addition of a National Championship Event to conclude
Read More