Blog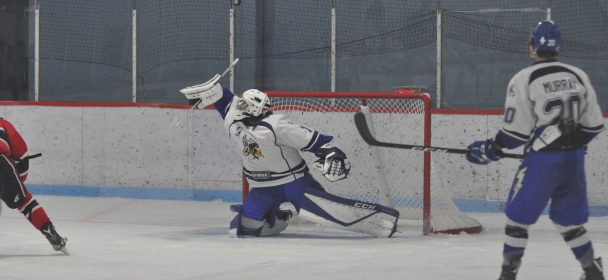 Titans crush Knights 9-0
The Titans were hosting a rare Sunday afternoon at the Centre. The visitors were the road weary Knights of Meaford who were playing their fourth game in less than 96 hours, three of which were road games. The first period did not show any fatigue for the visitors as they outshot the Titans 14-10. Tim Cachard was solid making several key saves in the first to keep the Knights off the scoresheet. Joakim Braneby opened the scoring in style with a shorthanded backhand that sent the Titans to the first intermission leading 1-0.
Braneby was up to it early in the middle period scoring again shorthanded on a beautiful pass from Dayton Murray. The Titans didn't slow down from then on as they scored two more goals from Julien Vogt and Axel Hallor to head into the final 20 minutes with a 4-0 lead. Five unanswered goals in the final frame made the final 9-0 Titans. Dallas Routh with a pair and singles going to Dayton Murray,Erik Lilliecreutz and Hallor with his second. Final shots on goal were 47-30 Titans. 3 Stars were Braneby, Loic Odin and Tim Cachard. With the win the Titans are now tied in second place with the Pirates and one point out of first place. The Rattlers currently hold that position and they have 4 games in hand on both the Titans and the Pirates.
Similar Articles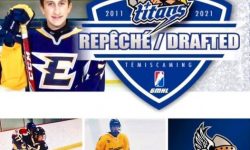 Titans announce the signing of our 2021 8th round at the last GMHL Draft, defenseman Karl Champagne (2004) 5'11 ''
Read More