Blog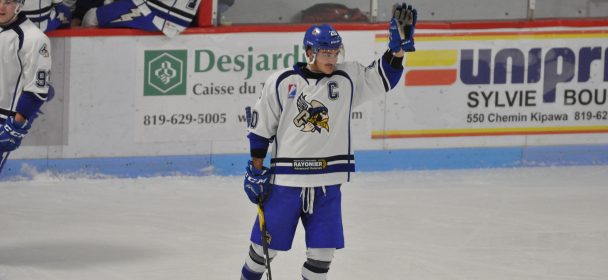 Titans walk all over the Schooners
The Titans were hosting the Wiarton Schooners (0-12) at the Centre Friday evening . In a game were the visitors were no match for the Titans, the score after 20 minutes was already 8-0. The second period saw only four goals scored, 3 by the Titans and the lone Schooners goal to send the team to the final intermission with the score 11-1 Titans.
In the final 20 minutes the Titans added five more goals to make the final score 15-1. Axel Hallor and Nikita Sidenko led the attack with 2 goals and 3 assists each. While Alex Provost-Ross and Joakim Braneby each had a single goal and 3 assists. Other goals came off the sticks of Nicolas Vandal, Bailey Chenier with a pair, Brock Ledoux, Tyran McKenzie and Zdenek Fabry.
The highlight of the night was Dayton Murray's 4 point performance on 3 goals plus 1 helper. With his output tonight Dayton is now the all time leading scorer among defenseman in the Titans history surpassing Chris Levesque.
Laurent Cloutier collected his second win in as many starts versus the Schooners facing only 16 shots. Meanwhile the Titans bombarded the 3 Schooner netminders with 75 shots. 3 stars were Dayton Murray, Nikita SIdenko and Nicolas Vandal. The Titans have now reeled off 5 consecutive wins and in that stretch have scored 38 goals and allowed only 11.
The Titans are back in action Saturday night as they host the West Nipissing Lynx(8-4-2) Saturday night at 8pm.
Similar Articles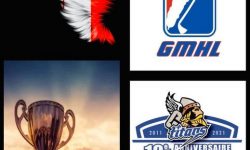 The Greater Metro Junior "A" Hockey League is proud to announce the addition of a National Championship Event to conclude
Read More