Blog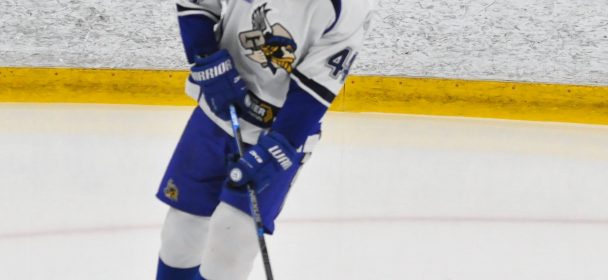 Xavier Sincennes back with the Titans
Today we are pleased to confirm the return for the next 2 seasons of winger Xavier Sincennes.
Xavier Sincennes (2000) 6'1 '' 170 scored 24 goals and 15 assists for 39 points in 42 games in his first season with the team, his second in the GMHL.
Here are François Harrison's comments about number 44:
"Xavier has a gift that cannot be taught, that of scoring goals. Despite playing having limited playing time due to the abundance of talented veterans ahead of him, Xavier managed to score 24 goals last season.
The opponent often forgets Xavier when he is on the ice. A mistake not to make. He needs very little space and time to figure out how to score. He is also a player with explosive speed. A useful weapon for a goal scorer like him.
Xavier has had very good playoffs by adapting his game. More combative along the boards, more physical on the forecheck. His progression is typical of a fast learning player. We felt that he became a complete player. Coach Sébastien has done a good job with him and Xavier has the merit of having done what it took to reach a new level of play.
At 20, his role will become more important in the team and his ice time will reflect it.
He has scored 36 goals in 50 games so far in the GMHL. We are planning a season of 30 goals for him in 2020-21. "
Xavier is another Titans who decided to finish his junior career here in Témiscaming.
Welcome back Xavier.
Go Titans Go !
Similar Articles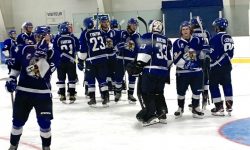 Your Titans played a strong game tonight and after taking a 5-0 lead in the first period, the team cruised
Read More