Blog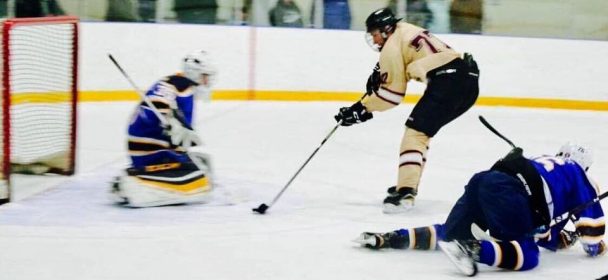 The Titans are extremely pleased to confirm the arrival of the excellent young forward, Xavier Sincennes.
Sincennes (2001) 6'1 " 180lbs, comes from the Ottawa Sharpshooters where he scored 12 goals and 9 assists for 21 points in just 18 games at the age of 17.
These last 3 seasons, including 2 spent in LHPS with École Mont-Bleu, he scored 63 goals, was credited with 34 assists for a total of 97 points in 72 games. Here are our GM's comments about the most recent acquisition of the team:
"There are two things that are not taught in hockey: having character and possessing the scoring touch.
A player can be taught techniques that will help him offensively, but the natural talent to score is a given talent. This talent, either you got it or you don't and Xavier is a pure natural scorer. Wherever he went, he maintained a pace of almost 1 goal per game. He can score goals from all angles. He is a dangerous winger for the defensive opponents because he has a quality sought after in a scorer: the explosion of his first two strides to pull away. He goes into second gear on his second stride, which allows him to use this speed to outrun the opposing defensemen.
When an 18-year-old, over 6 feet tall, excellent skating ability and a scoring touch becomes available, you do not have to tell yourself that you have to jump at the chance to get this player.
Placed in an offensive context, with 2 good teammates, Xavier could well have a season of over 30 goals at just 18 years old. As was the case with Alex-Provost Ross when he arrived in Temiscaming at the age of 18, Xavier could play 4 seasons in the Titans blue. "
The Titans acquired Xavier last March and, having found the right solution to continue his studies, he confirmed his arrival in Temiscaming.
Our GM has yielded a fifth pick in the draft of 2020 and future considerations in return for the services of this talented striker. Let's say our newcomer has family in Témiscamingue.
Xavier Sincennes will be number 44.
Welcome to Titans Xavier.
Similar Articles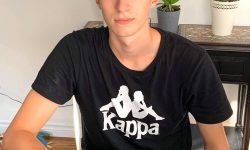 The Titans are pleased to announce the signing of goaltender Tyson Beaudoin, the team's 4th round pick in the last
Read More