Blog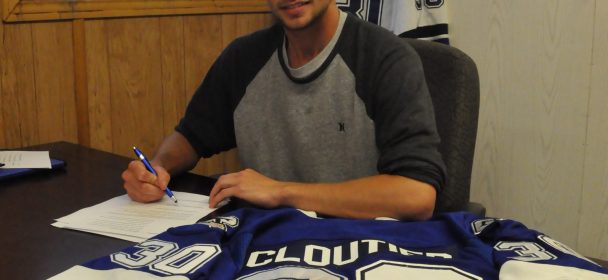 Titans sign top WSHL goaltender !
It is with great pleasure that the Titans announce the signing of goalkeeper Bobby Cloutier (1999).The Ste-Anne-de-Beaupré, Quebec native. The 6'0 " 170lb goalie who has just completed two exceptional seasons with the Oklahoma City Blazers of the Western States Hockey League (WSHL).During these two seasons, Bobby has compiled the following statistics:In 2017-18 (39g) 2.18 gaa .934 save %. In 2018-19 (27g) a gaa of 2.38 and save percentage of.927He holds the record for the most shutouts for the Blazers.He established himself as one of the top goalkeepers of the WSHL during this period.
Here are the comments of our GM François Harrisson about his most recent acquisition."Bobby Cloutier is an impact player for any club. He is a fast, calm, dominant goalie, the kind of goalkeeper who inspires confidence in his team.Not only are his stats really impressive, as he has been compiled these impressive numbers by playing against the best teams in the league.He was the go to goalie in Oklahoma City.There is nothing that Bobby likes better than being on the ice. He is the first to get on the ice and the last to leave. His successes are not the result of chance. Bobby will be with us for only one season, looking to mov up to the Pro level afterwards, he will also be a useful mentor for the two excellent young goalkeepers who make their debut with the Titans, Eloi Bouchard and Johan Trång.The new keeper of the Titans is also known for being an off ice workaholic and a very good teammate.Bobby Cloutier won the Chowder Cup last year, a championship in Boston, while he was the teammate of Yannick Ethier, also a new Titans.The doors were still wide open in Oklahoma City for Bobby. We are really happy that he chose to play in Temiscaming instead. " Note that Bobby Cloutier becomes the 4th new Titans from the LHPS Mount Ste-Anne Viking Program. He joins Louis-Thomas Lapointe, Thomas Laforge and William Godbout. It's worth also mentioning that Bobby and his father Eric made a 16 hour one day round trip from Quebec CIty to Temiscaming to visit the town and sign his Titans contract. This certainly shows how serious Bobby was about joining the Titans.
Cloutier will wear jersey number 30. Welcome to Temiscaming Bobby.
Similar Articles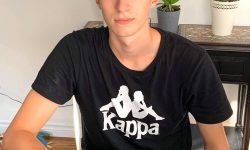 The Titans are pleased to announce the signing of goaltender Tyson Beaudoin, the team's 4th round pick in the last
Read More