Blog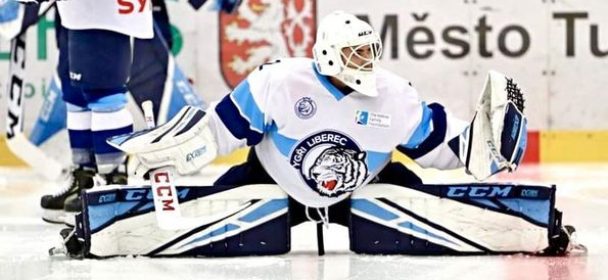 Titans are excited to announce the signing of 20-year-old Czech goalie Čenek Kratky.
Čenda (as he prefers to be called) has been playing for 3 seasons in the U20 Extraliga with Bili Tygrí Liberec HC in the strongest Junior league in the Czechia considered the Jr Major in this country.
Čenda's career has been characterized by a rapid rise in Czechia hockey.
At 14 he played U16, at 16 U19 and joined the U20 at 17. he has advanced the stages several times over the past 6 seasons and has played with or against a dozen players drafted in the NHL or playing at Major Jr
or in USHL
.
Moreover, his teammate from last season, Samuel Fiala, should be drafted in the 1st round tonight by an NHL team or in the 2nd round tomorrow.
Čenda played a first professional game last season. He was destined to play pro in his country when we approached him. The Canadian hockey adventure is exciting enough for our new Titans to sign his contract and come to Temiscaming in August.
It goes without saying that with the departure of our veteran Éloi Bouchard for the professional ranks, it was necessary to secure the services of a solid veteran to be able to meet our objectives this season.
The signing of Čenek "Čenda" Kratky fills this need.
The Titans' new number 30 will arrive in Temiscaming a few days before Kingsey Falls pre-camp on August 12-13.
Welcome to Titans Čenda Krátký
Similar Articles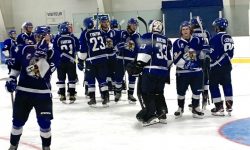 Your Titans played a strong game tonight and after taking a 5-0 lead in the first period, the team cruised
Read More