Blog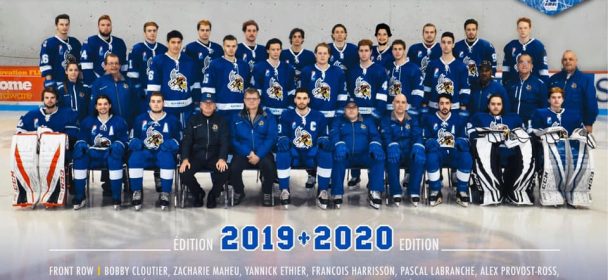 Go Titans!
The Titans 2019-2020 season is officially over
It is with regret that we must confirm the end of your Titans' season.
It goes without saying that we understand and support the decisions that put everyone's health first.
While we were at the door of the great Russell Cup Final, which led us 3-1 in the North Division Final against the Bradford Rattlers, our superb season ended 5 victories short in lifting the Cup. It finally took a terrible virus to succeed in stopping our team.
We would like to thank all of our players, staff, volunteers, sponsor partners and GMHL management for this rather Titans exceptional season. Special thanks to our fans who have supported us throughout the season, often even in the arenas of our rival teams.
The North Division Championship, a combined 41-9-1 record, including our regular season and the playoffs, many shattered records, these are some of this talented and exciting team achievements this season.
Thank you to the nine 21 years old players who are leaving us. These players are Yannick Ethier, Zacharie Maheu, Marc-Antoine Turcotte, Dakotah Woods, Drew Warkentine, Nicolas Tremblay, Alek Forcier, Haydn Downing and Misha Akatnov. We wish you the best of luck for sure.
We invite you to watch our communications coming days as we are already in preparation mode of the 2020-21 Season, our 10th in the GMHL.
Pascal Labranche
President
Temiscaming Titans
Go Titans!
Similar Articles
The President of the Temiscaming Titans Mr. Pascal Labranche is pleased to announce that Francois Harrisson, General Manager and Director
Read More