Blog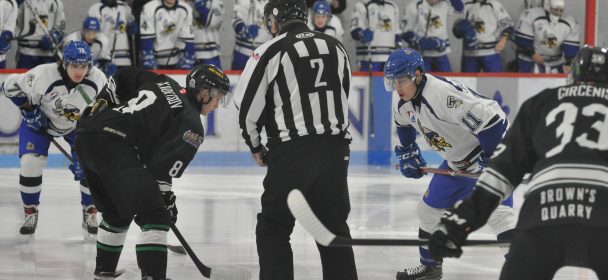 The Titans sent a message Thursday evening to other teams in the league with a resounding 8-1 win over the West Nipissing Lynx, the same Lynx team that halted the Pirates 14 game winning streak. Erik Lilliecreutz and Alex Provost-Ross led the way each with a 3 point night,2g-1a while Joakim Braneby added a pair. Bailey Chenier and Nikita Sidenko had singles. Loic Odin and Victor Mattsson each chipped in with a couple helpers.
Tim Cachard got the win but it was deceiving as the goaltender from France was tested on several excellent scoring chances by the Lynx including stopping a 3rd period penalty shot.
The Titans winning streak now stands at 8 games, which is now the longest active streak in the league. At the end of October, the Titans record was 1-3-2 and now it's up to 9-3-2 good for 20 points. Tied for 5th place but with multiple games in hand on all of the teams ahead of them. Again this night the Titans allowed less than 3 goals against, a feat they have accomplished in eight of their last nine games. The Titans will attempt to stretch their winning streak to 9 games on Friday night as they host the Bradford Bulls at 8pm at the Centre. David Leveille played a solid game for his first with the Titans
Shots on goal for the game were 53-32 Titans and the 3 stars were Erik Lilliecreutz, Tim Cachard and Joakim Braneby.
Similar Articles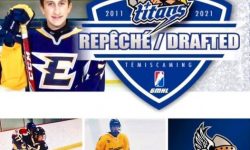 Titans announce the signing of our 2021 8th round at the last GMHL Draft, defenseman Karl Champagne (2004) 5'11 ''
Read More