Blog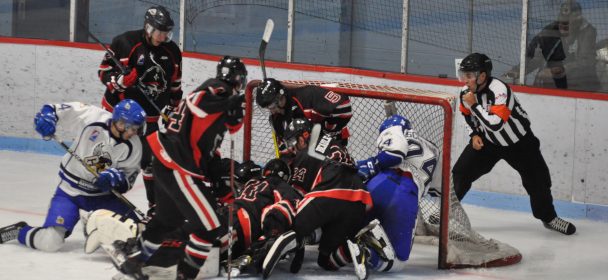 On Friday evening, the Titans lost 7-4 to Ville-Marie in a game that was tied at four goals apiece in the final period. But a costly penalty resulted in 3 power play goals by Ville Marie. The final goal was scored into the empty net. That was the deciding factor of the game !
So far this season,the Pirates won their 2 home games against us and we won the only one played in Temiscaming so far.
These matches are rarely without history. They have the merit of being thrilling.
On the ice players do not give themselves gifts, it's intense and trash talk is rampant without too much restraint. It's not done in lace.
But as we know, despite everything, these games still represent only 2 points in the standings. The league doesn't give out bonus points when one team beats the other.
The Titans goal scorers were Zacharie Maheu, Yannick Ethier, Hayden Moistner and Nicolas Tremblay. Eloi Bouchard took the loss as he faced 54 Pirates shots. The Titans mustered only 30 shots at the opposing netminder.
The Titans play Saturday night at home against West Nipissing, 19:30.
Go Titans!
Similar Articles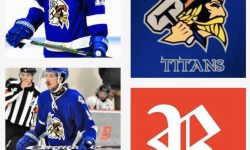 Titans announced we are sending Def William Godbout (2000) and Jeremy Brooks (2000) ON LOAN for the remaining of the
Read More