Blog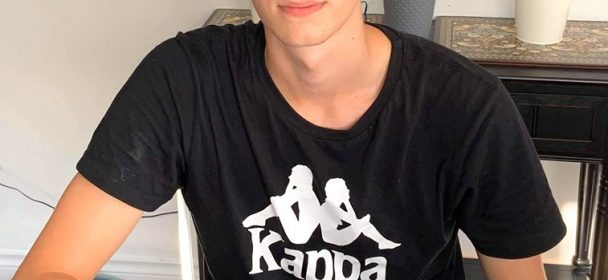 The Titans are pleased to announce the signing of goaltender Tyson Beaudoin, the team's 4th round pick in the last GMHL Draft.
Tyson (2003) 6'0 '' 160L, wore the colors last season for the Dynamo de Shawinigan JrAA at the age of only 16. He also evolved in parallel with their Midget club
Here are our GM's comments about him:
"2 years ago, this talented young goalkeeper was called up at the last minute to participate in the Amos Midget AAA Forestiers training camp. He had done very well there, he who was still only 14 years old at the time of this camp. The Forestiers, however, had 2 very good regional goaltenders, Giasson and Darveau, both drafted since in the QMJHL.
Last season, Tyson was the last 16-year-old to be dropped by the CCHL's Kanata Lasers and the last goaltender to be dropped at that league's fall camps.
He is a fast and very combative keeper. A young man who takes his hockey very seriously. A good young player to enter our organization.
Just like Eloi Bouchard has been doing for several weeks now, Tyson is training on ice 3 times a week in addition to going to the gym almost daily. He is currently training on ice with pro and Major Jr players. He will be on the ice next weekend in Kingsey Falls during our pre-camp. He will then have the opportunity to get acquainted with more than a dozen of his new teammates. "
The coming of Tyson to the Titans is made possible because of the withdrawal of goalkeeper Philip Gauthier. Philip has to postpone his arrival with the team for one year for academic reasons. He is expected to play JrAA before he comes back next year. We wish him the best of luck this season.
Tyson Beaudoin will wear number 60. Welcome to the Titans Tyson.
Similar Articles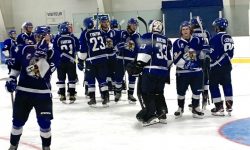 Your Titans played a strong game tonight and after taking a 5-0 lead in the first period, the team cruised
Read More