Blog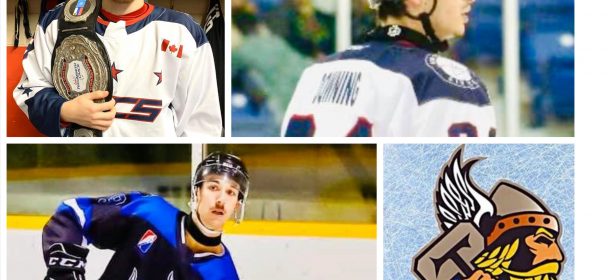 Titans announce 2 trades.
First one with the Bradford Bulls.
Coming to Temiscaming All Star Defenseman and Bulls captain Josh Labelle (1999) 6'6'' 220.
In return Titans give their rights on D Lucas MacAuley (2000), a 3rd round pick in 2020 Draft and future considerations.
Second trade is with the New Tecumseth Civics
Coming to Temiscaming is Defenseman Haydn Downing (1998) 6'0'' 185 and forward Reingold Shtemke (2000) 6'0 184, along with Civics 2nd and 12th round 2020 Draft picks.
In return Titans send to New Tecumseth D/F Cody Woodward (1998), F Hayden Moistner (1998) and F Kyle Weeks (1998)
With these 2 trades we solidify our D corp. With William Godbout out for the rest of the season due to a severe injury, we had to make a move.
We are really excited with our 3 newest acquisitions.
The trades also allow the Titans to respect the GMHL limit of 14 over age players.
We would like to thank and wish the best of luck to the players leaving.
The trade deadline in our league is Monday at midnight. Once this is said, we don't plan on making any more trades. Less players movement compared to the previous seasons. We really like the team we have. Unless we sign a free agent, that's it for us and the trade deadline.
Go Titans!
Similar Articles
The Titans are pleased to announce the signing of defender Jéricho (Jerry) Mongrain (2001) 6'0 '' 175 from the Ulysse
Read More