Blog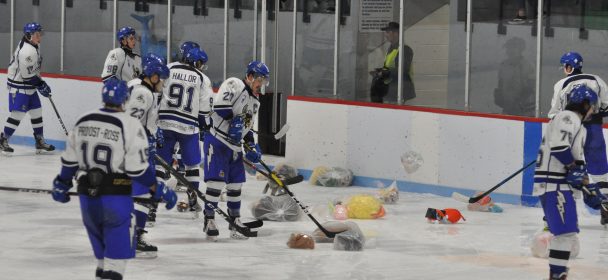 The Titans were hosting the South Muskoka Shield tonight at the Centre The Shield played Thursday night in Ville Marie and lost 12-2. But it wasn't the same team that showed up for this game. The Shield jumped to 2-0 lead on two power play goals before Axel Hallor put the Titans on the board. The first period ended with a 2-1 Shield advantage. The second period had only one goal, another power play goal for the Shield sent the teams for intermission 3-1 for the visitors. It was a totally different final 20 minutes as the Titans fired a total of 25 shots at the Shield netminder Hardy Hoonjan, who was the second star of the game making several acrobatic saves. But a goaltender can only do so much. The Titans reeled off 5 third period goals to skate to a 6-3 final. Goals came from 5 different players. Nicolas Vandal, Alex Provost-Ross, Erik Lilliecreutz, Julien Vogt with an empty netter and Colten Smith. Tim Cachard got te win as he faced 20 shots compared to his counterpart that saw 59 pucks fired his way.
With the win the Titans are now 3 points ahead of the West Nipissing Lynx in 3rd place with 3 games in hand on the Lynx. Saturday night the Titans will travel to Sturgeon Falls to take on these same Lynx. The Titans are 12-2 in their 14 games and their 11th victory allowing 3 goals or less. Two Titans made their debuts tonight Dallas Routh, who picked up an assist and Tyler Lambert. Both players played extremely well for their first experience on home ice.
It was also Teddy bear toss night. A total of 152 Teddy bears were collected and will be donated to the Temiscaming & district Lions club to be distributed with their Xmas food baskets And prior to the start of the game, Joakim Braneby was presented with the Temkin Campers award for being selected October player of the month.
Similar Articles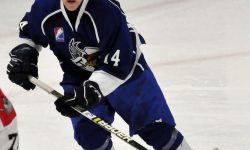 While the team had taken a 4-2 lead after 20 minutes, the Lynx came back into the game to level
Read More