Blog
The Titans will get a chance to show their stuff to their fans before the regular season starts as they will be hosting an exhibition game on Friday September 2nd at the Centre.  Warm up is at 7pm and puck drop will be at 7:30pm.
Come out and see the team and cheer your favorite player (rookie or veteran).
Admission will be $8 for adults and $5 for seniors and students.
Similar Articles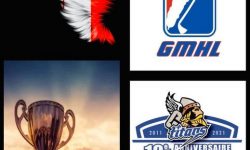 The Greater Metro Junior "A" Hockey League is proud to announce the addition of a National Championship Event to conclude
Read More