Blog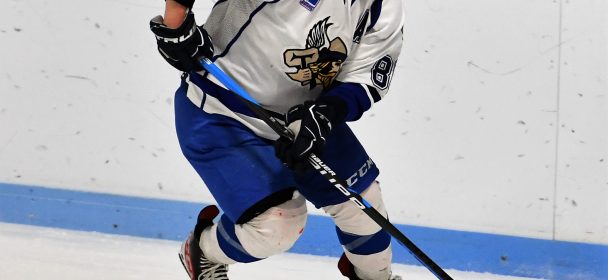 Titans win 6-2 tonight in Sturgeon Falls and win Round 1 of the Best of 3 playoffs win back to back wins.
Thomas Laforge and Nathan Hardy with 2 goals and 1 assist each led the attack assisted by Émile Lavallée with his goal and 2 assists.
Maxim Lavoie was the other Titans scorer.
Éloi Bouchard once again had a solid game tonight.
Our veteran. goalie entered playoffs mode.
Your Titans therefore move on to the 2nd round of the playoffs, our opponents will be the Bradford Rattlers.
The first game of this series will be played next Saturday at 8:30 p.m. in Bradford, then the next day, Sunday March 5 at 7:00 p.m. at the Centre.
The 3rd game will be played on Saturday March 11 in Bradford.
If a 4th game is needed, it will be played on Sunday March 12 at 7:00 p.m. at the Centre.
The final Game 5 would be played on Monday March 13 in Bradford.
Good job boys.
Similar Articles
Titans showed up tonight and played a much better game than the day before. Unfortunately they lost 5-4 against the
Read More