Blog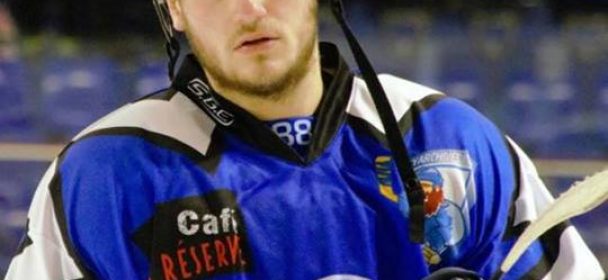 The Titans announce the signing of a second giant defenseman for next season. Following the signing of Sweden's Victor Mattsson (6'4 " 230lb), the Titans now add the French defender Thélio Hossin, 6'4 " 215lb to their defensive corps. Hossin is a native of Rouen and is 21 years old.
Thélio was developed by the Corsaires of Nantes organization with which he has evolved these last seasons in different professional divisions, according to the performance of the team.
The big d-man also played in the French U20 championship with a team of the best of this age group among all the players from Nantes. Thélio is a mobile defensive defenseman who compiled 1 goal and 3 assists for 4 points with les Corsaires de Nantes last year.
"The speed and rugged hockey style of Canadian hockey, as well as the Titans' winning team culture, is what inspired me to make the leap with the Titans," said Thélio. He adds that he is eager to make his arrival in Canada, Temiscaming and the Titans.
Thélio will wear the sweater with # 17.
Welcome Thélio to Témiscaming and Titans!
Similar Articles
Titans showed up tonight and played a much better game than the day before. Unfortunately they lost 5-4 against the
Read More