Blog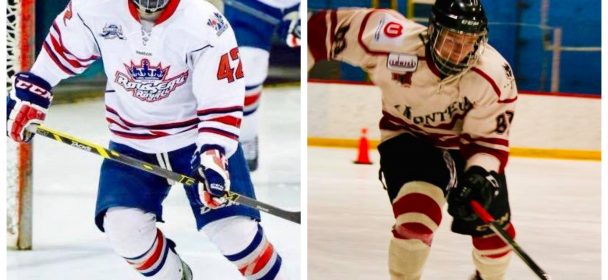 Forcier and Tremblay join the Titans
The Titans are extremely pleased to announce the signing of defenseman Aleck Forcier and forward Nicolas Tremblay.
Aleck Forcier, 1998 5'11 " 205lbs, played last season in the MHL (Maritime Hockey League), a top Maritime jr league. In 46 games with the Pictou County Crushers and the Edmundston Blizzard, he had 3g11a 14pts and 94 penalty minutes. The previous 2 seasons, Aleck played in the USA with the New England Wolves where he scored 22g 58a for 86pts and 393 penalty minutes in 75 games.
Nicolas Tremblay 1998 5'9 " 160lbs, finished 3rd in the scoring racer in the Quebec Metropolitan Jr AA League, with 18g 27a 45pts in 30 games with the Laval Senators. A little remainder that the scoring champion of this league last year is none other than Marc-Antoine Turcotte, Nicolas's great friend, and also new Titans.
Here are the comments of our GM François Harrisson about the 2 newest Titans.
"Aleck is a dominant defender who will play a major role with us this season. He has extensive hockey experience at a high level, he is physically strong and capable of generating offense. He is the kind of defenseman a coach likes to use to protect a late lead. With Dakotah Woods and Aleck Forcier, coach Sébastien Lacroix will have on hand 2 veteran strong and experienced defensemen to use in this kind of situation. Aleck had a lot of hockey options this year but chose to line up with the Titans in order to have a last big Junior season and play with his friends Marc-Antoine Turcotte, Yannick Ethier and … Nicolas Tremblay.
Nicolas is an offensive player who possesses, in hockey jargon, what we call "good hands". He will certainly contribute offensively, while giving the team the benefit of his experience. He joins his friends Forcier, Turcotte and Ethier, all 21-year-old players. The fact that these players know each other so well will favor their integration into the team. We are obviously delighted with their decision to play in Temiscaming. "
Aleck Forcier will wear the number 56 while #93 will be worn by Nicolas Tremblay. Welcome to Témiscaming gentlemen !
Similar Articles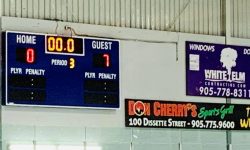 3 goals from Zacharie Maheu, 1 each from Ethier- Turcotte-Tremblay and Forcier in a no contest win of 7-0 tonight
Read More