Blog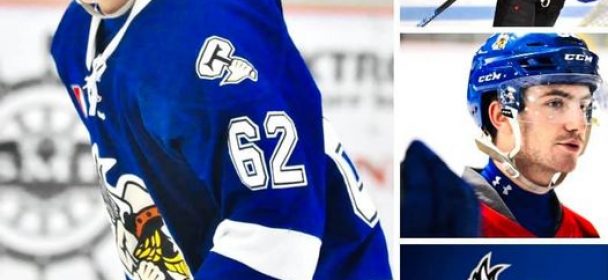 We are pleased to confirm the return of forward Thomas Laforge (2001) with your Titans.
A natural defenseman transformed into a Forward, Thomas has experienced constant and noticeable progress.
His hard work on and off the ice is paying off for the speedy forward.
He is a pretty perfect example of a young player who has benefited greatly from the Titans Development Program and the teaching of coach Sébastien and his assistant coach Shawn.
But he is also a young player who has put personal efforts off season to reach the level which is now his.
Thomas was used everywhere in his first season. Chomping at the bit sometimes.
Last fall he benefited a lot from the 3 months the team spent on the ice.
Then, while consulting us beforehand, he took the direction of the USPHL Premier when the practice of hockey became banned in Quebec and played in Decatur, Illinois.
With this team he played on either of the top lines and produced 15 points in 14 games, including 9 goals. Besides his excellent skate stroke, he has a surprisingly heavy shot for a player of his size.
Now 20 years old, in his third season with us, Thomas is ready for more responsibilities within the team.
We are happy to have him back with us again and to see him join the contingent of Titans in their 3rd season, which are also Éloi Bouchard, William Godbout and Louis-Thomas Lapointe.
Welcome back to Temiscaming Thomas Laforge
Similar Articles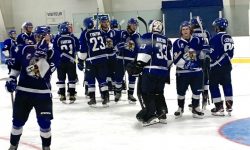 Your Titans played a strong game tonight and after taking a 5-0 lead in the first period, the team cruised
Read More