Blog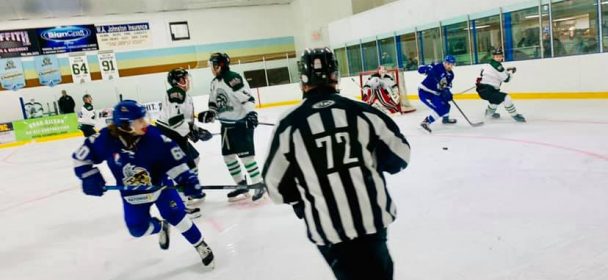 Spartans stun the Titans !
The Spartans came out very strong in the first period, were opportunistic and played their best game of the season in a 10-5 win over the Titans.
It was 6-2 Spartans after the 1st period. The fourth goal pushed coach Sebastien Lacroix to change his goalkeeper, Eloi Bouchard entering the game.
Trailing by 4 goals, the Titans had no choice but to force the game in the hope of coming from behind. The tactic did not pay off this time.
Goal scorers for the Titans were Zacharie Maheu (2-2), Yannick Ethier (2-1), Nik Tremblay scoring the other. The leader of the scoring race of the league, Marc-Antoine Turcotte, asisted on 3 of the 5 goals.
The Titans (12-5-1) will receive the Bradford Rattlers Friday at the Center at 8pm and those same Spartans the next day at 7:30 pm, also at the Center.
Go Titans!
Similar Articles
The Titans are pleased to announce the signing of defender Jéricho (Jerry) Mongrain (2001) 6'0 '' 175 from the Ulysse
Read More