Blog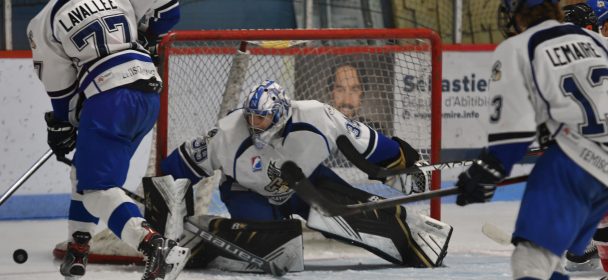 Titans played a very strong 2nd period of 4 goals to cruise to a 5-3 win over the Meaford Knights tonight.
Nathan Hardy scored twice as the Sayamov-Verbetskii-Kozlenko trio had another big game.
In addition to being very combative, the 3 friends each scored 1 goal tonight.
Emmanuel Pepin kept the fort in 3rd while the team played with fire receiving 4 penalties.
This win allows your Titans to build a 9-5-1 record with this 3rd consecutive victory and a 5th in the last 6 games.
Next game for coach Sébastien Lacroix's men is Sunday afternoon at 3:00 pm when we will host Ville-Marie at the Centre.
The first 150 kids to attend will receive a mini stick bearing the Titans and Desjardins logos.
Similar Articles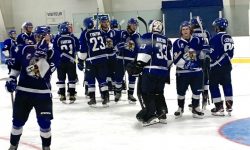 Your Titans played a strong game tonight and after taking a 5-0 lead in the first period, the team cruised
Read More