Blog
Hockey returns to Témiscaming Titans- Pirates
It's finally time to play our first games of the 2020-21 season as the Titans host the Pirates of Ville-Marie on Saturday evening November 7 at 8 p.m. and Sunday November 8 at 3 p.m.
More details on the format of our games and how to purchase tickets by Monday.
It's the return of Jr hockey to Témiscaming.
These first 2 Titans games this season are a presentation of Vincent Labranche Home Team and Vincent Labranche/Realtor.
With Équipe Immobilière Labranche, it's
Titans4Life.
Go Titans!
Similar Articles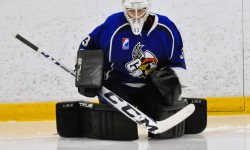 Your Titans hit a wall with limited resources against the leading team in Bradford. Although the boys tried hard, trailing
Read More