Blog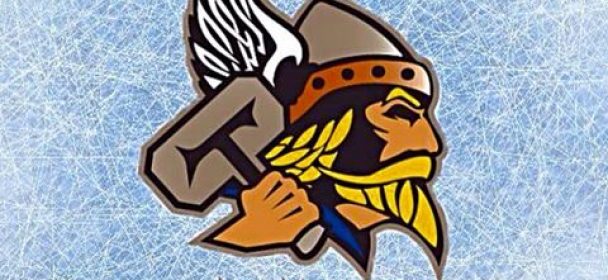 The Titans participated in the annual GMHL draft over the weekend in Gilford, Ontario. Here are our selections:
No pick in round
Round 2. Nick Davis from North Bay. forward, 2000 5'9″ 175lbs played for North Bay Trappers midget AAA (GNML) 34 games, 32g-24a. Played 1 game with NOJHL Powassan Voodoos and scored.
Round 3. Abdel-Karim Bournassa from Kuujjuarapik, Qc, defense, 1997 5'10" 175lbs, played for Maniwaki Mustangs (CPJHL) 14g-25a played 39 games.
Round 4. Axel Hallor from Nora, Sweden. forward 1997, 6'0″ 185lbs. Played 15 games for Nora HC and had 6g-7a. Also played for Hallafars IK division 2 8 playoff games scoring 4 times and adding 5 assists.
Round 5. Jacob Comeau from Hearst, Ontario. forward 2000, 5'11" 190lbs. Played for Kapuskasing Flyers midget AAA (GNML). 30 games 16g-19a. Also played 12 games in NOJHL with Hearst Lumberjacks and had 2g-1a.
Round 6. Noah Serre from Sudbury, Ontario. Forward, 1998 5'9″ 175lbs. Played for NOJHL Rayside Balfour jr Canadians and had 12g-15a in 52 games. Also scored 1g in a game for OHL's Sudbury Wolves.
Round 7. Hendrick Simard from Pointe Rouge, Quebec. Forward 1999, played 22 games in USPHL for PAL junior Islanders and Hartford junior Wolfpack and scored 3 goals.
Round 8. Lucas MacAulay from Cardigan Prince Edward Island. Forward 2000, 5'9″ 175lbs. Played midget AAA for Charlottetown Islanders 2g-5a in 35 games.
Round 9. Dave Tremblay from Quebec City, Qc. Forward 2000, 5'10" 180lbs. Played for Central Penn Flyers and had 37g-37a in 31 games plus 9g-10a in 15 games for Philadelphia Jr Flyers both teams were in the EHLP.
No pick in round 10
Round 11. Chase Hawkins from Spruce Grove, Alberta. Forward 1998, Played in the KIJHL for the Columbia Valley Rockies, 11g-19a in 42 games.
Round 12. Tristan McClinchey from Kirkland Lake, Ontario. defense 6'1″ 205lbs. Played in the GNML (Midget AAA) for New Liskeard Cubs and  scored 3g and added 5 assists.
Similar Articles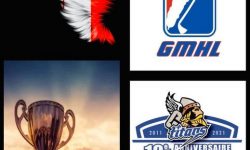 The Greater Metro Junior "A" Hockey League is proud to announce the addition of a National Championship Event to conclude
Read More