Blog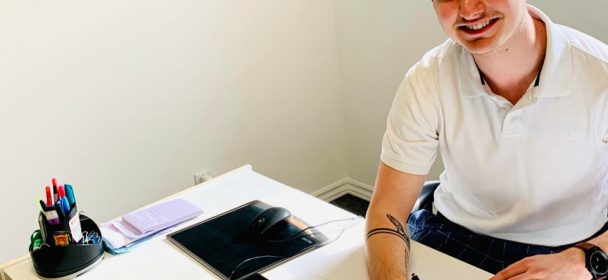 Éloi Bouchard commits to the Titans for 3 more years !
The Titans are pleased to announce that goalkeeper Éloi Bouchard has joined the team for the next 3 seasons. Éloi will therefore evolve with the Titans in 2020-2021, 2021-2022 and 2022-2023 seasons.
Éloi Bouchard (2001) 5'11 '' 181L had a great rookie season with the Titans. The Estrie region goalkeeper was named to the GMHL North Division all-star team when he was just 18 years old. He earned 16 wins in his rookie season, ranking him 4th in the league. He is the only goalkeeper under the age of 20 to be among the top 5 most successful goalkeepers in GMHL in 2019-20.
Éloi also stood out by losing only 1 game in which he was the starter this season, including the playoffs.
Here is a comment from our General Manager about the signing:
"Éloi Bouchard has had a season in tune with his talent and the seriousness he invests in the development of his game. All the players on a team, from the 1st to the last, are important in the success of a club, but we all also know that the base of a team is its goalkeeper. Knowing that we will count on a goalkeeper like Éloi for the next 3 seasons is the best news for the organization and the supporters of the team. This young man can only get better in the seasons to come.
Beyond hockey, Eloi's personal qualities make him a great example of the type of player the Titans are looking for. The goalkeepers who will be part of the next edition of the team will also have a very good mentor to learn from. "
Éloi Bouchard becomes the first player in the history of the team to sign a 3-year contract with the club.
The Titans advocate stability in the organization. Our GM François Harrisson is still under contract for two(2) seasons, our head coach Sébastien Lacroix has just signed a two(2) year contract, our captain Alex Provost-Ross is coming back for a 4th season and Éloi Bouchard will be with us for the next 3 campaigns.
Welcome home Éloi.
Go Titans!
Similar Articles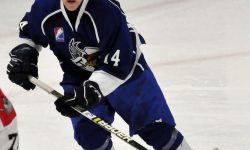 While the team had taken a 4-2 lead after 20 minutes, the Lynx came back into the game to level
Read More