Blog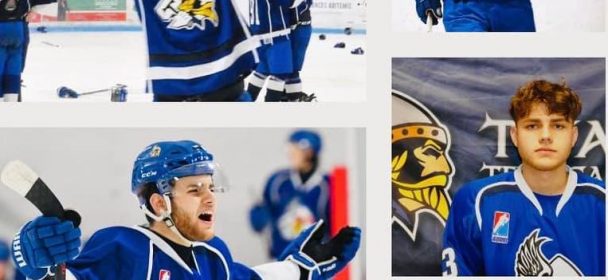 May 12, 2022
Today your Titans are pleased to announce the return of a 4th champion of the Russell
in the person of defenseman Massimo Doyle.
Massimo Doyle (2003) 6'2" 195 will be in his 2nd season with us. Like his teammate Émile Lavallée, yesterday he signed a contract binding him to the Titans until April 2024. It goes without saying that we are very happy with such commitments from our players, which testify to the appreciation they have of their experience with our organization.
Massimo is another of our typical defensemen:
Solid physically, a very good skater with a powerful shot.
The young man from Montreal has shown great things each time coach Sébastien Lacroix has given him more minutes of play.
Massimo would have played a major role in any team in the league, but with veterans Godbout-Brooks-Kornilov-Lapointe-Mongrain in a D Corp loaded of experience, he was patient and understood his role very well.
We know he's ready and has benefited greatly from his rookie season with us.
"Mass" is a popular player on the team.
A team guy. Moreover, he will change his number this season at his request.
Massimo will now wear No. 24 in honor of Louis-Thomas Lapointe, a player recognized for his leadership and the bonds he knew how to create with all the new players to the team.
For Massimo, this role is so important and he immediately volunteered to carry on the "work" of LT within our group.
That shows the kind of young man Massimo is, besides being a talented defenseman.
For all these reasons we are really happy with your return "Mass".
Similar Articles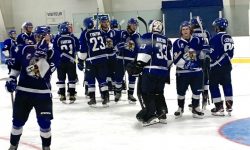 Your Titans played a strong game tonight and after taking a 5-0 lead in the first period, the team cruised
Read More