Blog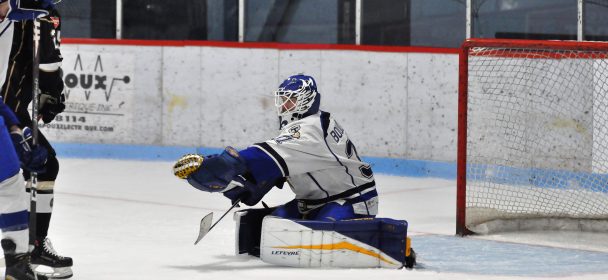 Titans continued their good work tonight and collected a 15th straight win when they defeated the Bancroft Rockhounds 8-1.
The offense was well distributed with goals from all 4 lines and 2 defensemen.
Charles-André Cypihot deserved the 1st star.
He was dominant tonight. He also produced 3 points, including 2 goals.
Badanin, Fontaine, Hardy, Laforge, Brooks and Mongrain were the Titans' other scorers who bombed the duo of Bancroft net minders with 50 shots.
Éloi Bouchard earns his ninth win, a league high.
YourTitans (16-1) will practice tomorrow and host Almaguin on Saturday night at the Center.
Go Titans!
Similar Articles
Titans showed up tonight and played a much better game than the day before. Unfortunately they lost 5-4 against the
Read More