Blog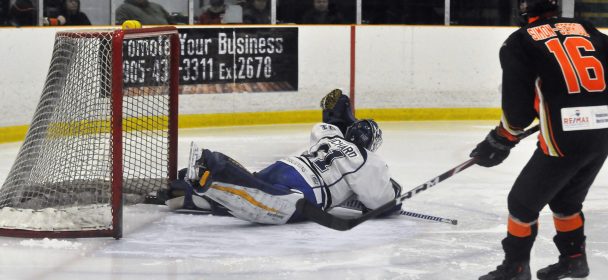 Titans started the Russell
Final series well by defeating the Durham Roadrunners 4-0 tonight in Oshawa.
It was a 1st game after a 1 week break and the team did not look rusty.
Titans took a 2-0 lead in the 1st period on shorthanded goals from Charles-André Cypihot and Pier-Luc Céré during the same penalty.
Charles-André Cypihot scored a 2nd goal in the game in the 2nd period while Jeremy Brooks made it 4-0 in the 3rd period.
Little in demand in the first 40 minutes of play, Éloi Bouchard had to make some solid saves in the third period, including one in the last minute of play to save his shutout.
Your Titans take the a 1-0 lead in the series.
We will come back to play the 2nd game of this Best of 7 Wednesday night in Oshawa.
Similar Articles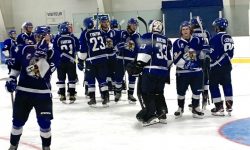 Your Titans played a strong game tonight and after taking a 5-0 lead in the first period, the team cruised
Read More