Blog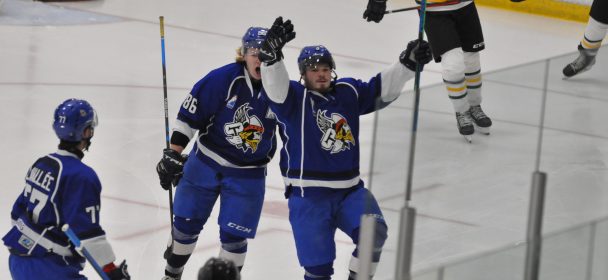 Titans lost a tough one 7-5 tonight at Bradford.
The team was leading 3-1 after 20 minutes and 5-3 after 40 minutes.
Jacob Tessier-Gagnon quickly launched the Blue ahead scoring after just 19 seconds played, then scored a second goal 97 seconds into the game.
Éloi Bouchard was solid again tonight and deserved a better result for his efforts. But a costly 3rd period in terms of penalties allowed the Rattlers to get back into the game and eventually win it.
Rattlers scored 5 power play goals tonight.
Your Titans play their next game Friday at home against the West Nipissing Lynx.
Similar Articles
Titans showed up tonight and played a much better game than the day before. Unfortunately they lost 5-4 against the
Read More