Blog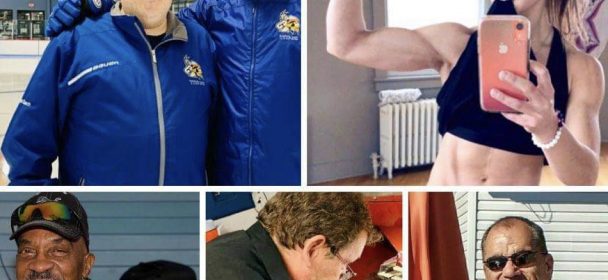 The Titans are pleased to confirm the return of all of the team's Hockey staff for the upcoming season.
Head Coach Sébastien Lacroix will be in his 3rd year at the helm of the team. Recall that in his rookie season in Témiscaming, he who has been coaching for over 25 years anyway, Sébastien was selected for the All-Star Game, was in the running for the Coach of the Year Trophy, and that the Titans were crowned champions of the North Division with him behind the bench.
Coach Shawn Harwood will once again assist Sébastien. With over 25 seasons of hockey experience also, the former North Bay Trappers U17AA head coach will be with us for a second year.
Our fitness coach Joanie Morin is also back.
Joanie has overseen the Titans' off-ice training for many seasons.
Peter Pope is back as our equipment manager. Mr. Pope adds up the years of service with the team. Often the last to going to bed and the first up. Peter is a essential resource to us.
Player safety is in good hands with Ken Richards. Ken is back behind the wheel of the Titans bus for another season. He will have a nice and new bus in his hands this time. You always feel safe with Ken behind the wheel even in bad weather. We just make sure he has his hot coffee handy.
Ken is also responsible for sharpening the players' skates.
Denis Lacourse aka Bubba, or Monsieur Titans, will once again be the road manager of the team … and so much more. Denis also acts as an in-house announcer and play by play man of our local games. Bubba has been with the team since its inception. He is the living memory of the team. Everyone knows Denis across the league and everyone appreciates him.
This is the whole hockey staff back under the direction of GM François Harrisson for a third consecutive season.
Mr. Pascal Labranche is again the president of your Titans. Even as the sole proprietor, he considers them indeed to be YOUR Titans.
We look forward to seeing you all in September at our training camp.
Similar Articles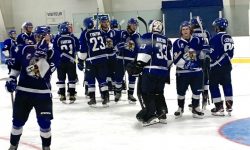 Your Titans played a strong game tonight and after taking a 5-0 lead in the first period, the team cruised
Read More