Blog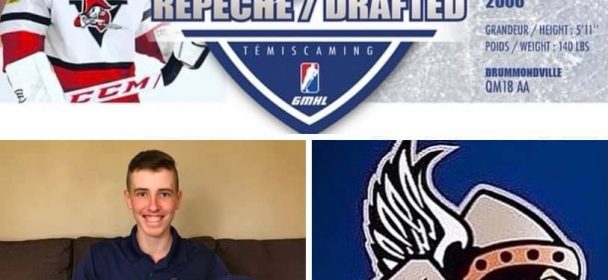 Today Titans are pleased to announce the signing of goalie Tyler Fowler for the upcoming 2022-23 season.
8th round pick in the 2022 Draft of the Titans, Tyler (2006) 5'11" 140 had an impressive rookie season with the Voltigeurs de Drummondville U18.
Tyler went undefeated in regulation during the regular season, going 8-0-2 with a 2.00 goals-against average.
A technical and fast goalie, Tyler convinced us of his potential during the spring try-out camp held in Temiscaming in April.
He will therefore begin his Jr career with a first season of development and will complete his grade 11 here at the English school in Temiscaming.
He is the 1st player selected at the last Sunday's GMHL Draft to confirm his arrival with our team.
Welcome aboard Tyler.
#Reload #Repeat 
Similar Articles
Titans showed up tonight and played a much better game than the day before. Unfortunately they lost 5-4 against the
Read More