Blog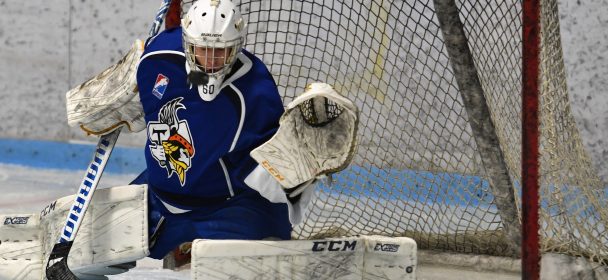 Reingold Shtemke scored 1 goal in addition to preparing 2 others, Andrei Svalov scored 1 time and obtained 1 assist, and the Titans defeated the Ville-Marie Pirates 5-2 this afternoon at the Centre.
Goalie Éloi Bouchard and 21-year-old veteran defensemen Mikhaïl Kornilov and Jeremy Brooks were healthy scratches today, a much deserved break.
Tyson Beaudoin was in net today and our 2 youngest defensemen, Austin Presseault and Karl Champagne, took advantage of the rest granted to 2 defensive pillars of the team.
Tyson is now 12-0 this season.
Titans record is now 34 wins for only 2 losses.
There are 2 games left in the regular season for the North Division champions, Thursday at Meaford and Sunday afternoon at the Center again against the Pirates.
Similar Articles
Titans showed up tonight and played a much better game than the day before. Unfortunately they lost 5-4 against the
Read More