Blog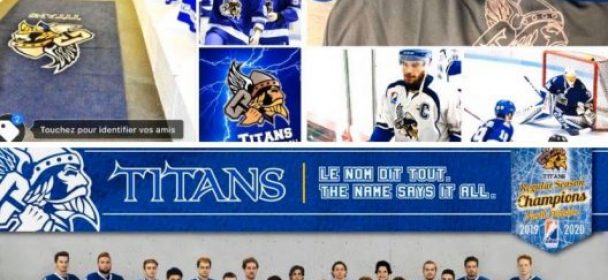 Titans recruiting
The Temiscaming Titans, champions of the North Division and the most successful team of the GMHL in the last 9 years (293-74-13) are currently recruiting for the 2020-21 season.
Players born from 1999 to 2004 are eligible to play for us. If this is your case.
Want to be part of the Titans' winning tradition?
Do you want to be in our 10th anniversary special edition?
Do you want to play university or professional after your Jr career?
Now's your chance.
Make yourself known to us.
Contact us via this page or directly with our General Manager François Harrisson at
gm@titanshockey.ca
Thank you and Go Titans!
Similar Articles
The President of the Temiscaming Titans Mr. Pascal Labranche is pleased to announce that Francois Harrisson, General Manager and Director
Read More