Blog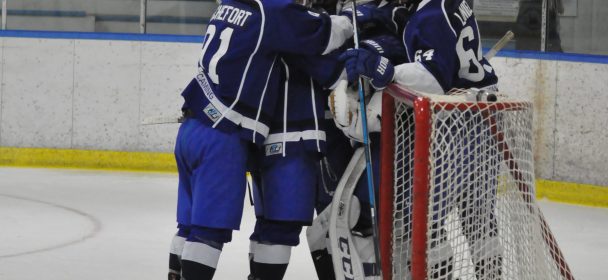 After a tough first period where the Titans returned to the locker room trailing 3-1, then after allowing a goal early in 2nd, your Titans played with heart and fighting spirit, showed character, scored 6 unanswered goals, to leave Bancroft with a well-deserved 7-4 win.
The viking hat goes to Jay Rochefort.
Several deserved it too, but Jay played the last 40 big minutes.
2 goals for PL Céré and Christophe Laniel.
Fontaine, Fanfan, Rochefort have the others.
1st Jr win for goalie Tyson Beaudoin.
Titans are 2-1 and will finally play at home, after 3 roadies this Friday at the Center against New Tecumseth.
Go Titans!
Similar Articles
Titans showed up tonight and played a much better game than the day before. Unfortunately they lost 5-4 against the
Read More