Blog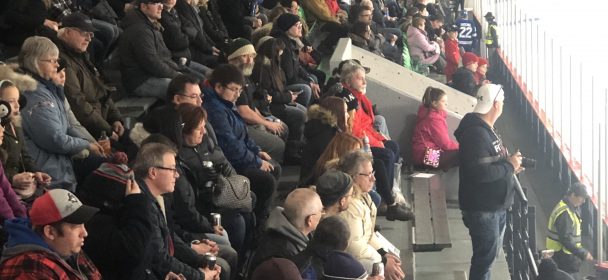 Titans, North Division Champions!
The calendar showed that it was St-Valentines day but there was no love lost between the Pirates and the Titans at the Centre on Friday night. With a crowd approaching 800 fans the Titans ended up on the top with a 6-3 victory over Ville Marie. The Pirates led 2-1 after a faced paced first period. Marc-Antoine Turcotte (46). Things started to heat up in the second period not only on the scoresheet but the parade to the penalty box. Turcotte scored his second and 47th of the season and Haydn Downing sent the teams tied at three goals apiece into the final 20 minutes(or more?).
With a win tonight, the Titans would lock up the North Division title and they came to play in the third scoring 3 unanswered goals including 2 empty netters. Yannick Ethier with his 53rd while Reingold Shtemke and Misha Akatnov put the final nails in the Pirates coffin with empty net goals.
Once more Titans netminder Eloi Bouchard was stellar facing 42 shots. Not to take anything away from Arthur Veiber of the Pirates who faced 62 shots from the Titans.
The 3 stars were: Josh Labelle (3 assists)
Marc-Antoine Turcotte (2g-2a)
Arthur Veiber (VM)
The Titans will close out the regular season Sunday afternoon with a 2pm matinee in South River to face the Spartans.
Similar Articles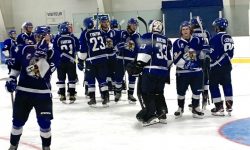 Your Titans played a strong game tonight and after taking a 5-0 lead in the first period, the team cruised
Read More