Blog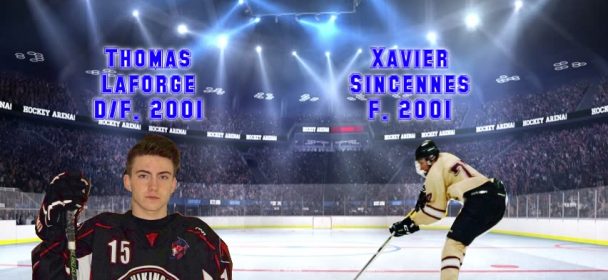 The Titans announce two transactions recently made over a few days with the Ottawa Sharpshooters.
In the first move, the Titans acquire defenseman / forward Thomas Laforge (2001) (8 games) 4g 4a, 8pts. Thomas joined Ottawa after starting his season with the Maine Wild on the NA3HL circuit.
In the most recent transaction, the Titans get winger Xavier Sincennes (2001) 17 games 12g-9a for 21 points. Here's the breakdown on the 2 new Titans.
Thomas is a quick and smart player. In addition to being able to evolve at least 4 seasons still with us, the element which interested the Titans GM in him is his versatility. A natural dman, he did very well playing forward as well with Ottawa.
Both players are only 18 years old.
In a league where we have the right to dress 21 players, this versatility is very interesting.
Xavier is a natural scorer and an explosive attacker. The kind of player who can score from all angles. He has always scored goals, as evidenced by his 12 goals in 17 games last season in his rookie season and his 51 goals in 54 games in the LHPS League before. At only 18 years old, 6'2 "tall and weighing nearly 190 pounds, he represents a player who could have an impact for many seasons wearing the blue. In return for these players, the Titans sent to the Sharpshooters their 10th pick in the 2019 Draft, their fifth pick in the 2020 Draft and future considerations.
It should be noted that Xavier Sincennes has family in Témiscamingue.
Welcome to Témiscaming and the Titans to Thomas and Xavier!
Similar Articles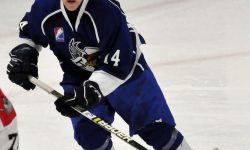 While the team had taken a 4-2 lead after 20 minutes, the Lynx came back into the game to level
Read More