Blog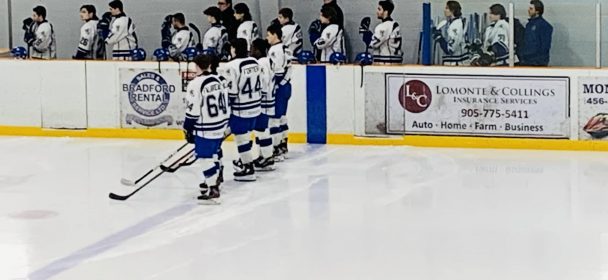 Feb 1, 2023
Despite being 7 players short tonight, your Titans came very close and had a solid 2nd half of the game.
Down 0-2 and 1-3, only able to play 3 lines tonight, the team never let up and finally lost 5-4 in Bradford at the expense of the Bulls.
Let's say we can't wait to finally be able to count on everyone in a game.
Titans goals for Nathan Hardy, Nicolas Vachon, Victor Fortier and Breadon Mitchell.
Sleep over tonight and game tomorrow at Meaford.
Our photo illustrates the reduced the short bench we had tonight.
Go Titans!
Similar Articles
Titans showed up tonight and played a much better game than the day before. Unfortunately they lost 5-4 against the
Read More