Blog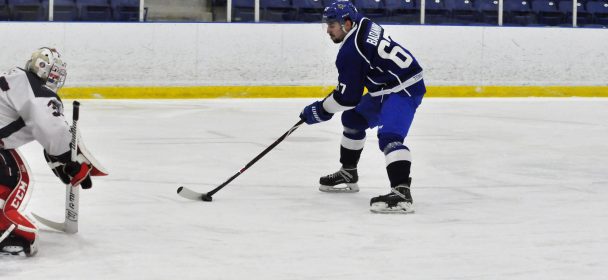 Another big performance from your Titans tonight winning 9-2 over the Civics at New Tecumseth.
A 13th consecutive win for the Blue who takes their lead in the North Division to 12 points after 15 games.
Fontaine (3), Badanin (2), Céré (2) and Hardy (2) led the attack tonight.
Tyson Beaudoin collects a 7th victory.
Your Titans ended a grueling 11 out of 15 road segment tonight.
Balance sheet? 10 wins and 1 loss on the road!
4-0 at home.
In an emotional moment, Coach Seb handed the Warrior Helmet to assistant coach Shawn Harwood. Shawn plays a quiet role, but at the same time effective and appreciated.
Titans will reconnect with their supporters Sunday afternoon at 3:00 p.m. by hosting these same Civics.
Similar Articles
Titans showed up tonight and played a much better game than the day before. Unfortunately they lost 5-4 against the
Read More