Blog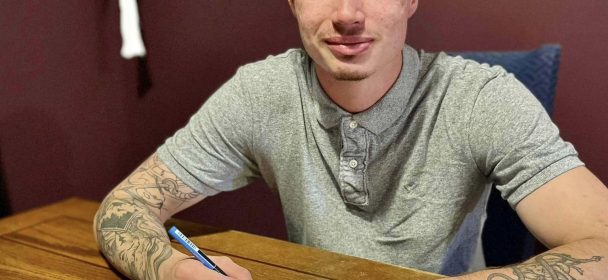 Titans are pleased to announce the signing of Témiscamingue forward Étienne Lucas (2004).
This young man from Notre-Dame-du-Nord returns to hockey after 2 years of absence for work, eith exceptions to a few tournaments, including that of the Titans last April.
After redirecting his interests during the pandemic to work full time, the dynamic forward has seriously resumed training for his 1st season in Jr hockey.
He has just spent 2 days in a pre camp led by Shawn Boutin (pro player and former captain of the Val d'Or Foreurs) and Zachary Lauzon (ex-Rouyn-Noranda Huskies).
Étienne is a team player, speedie forward and a positive young man ready to take up the challenge that comes his way.
He will not feel like a stranger in the blue uniform since he participated in the Bantam Provincial Championships with the Barracuda du Témiscamingue in 2019 alongside…Mathis Bernard. The 2 will meet again this season with the Titans.
We welcome our new number 13, Étienne Lucas.
* Please note that the photo of Etienne in our dressing room was taken before our rookie chose his jersey number.
Similar Articles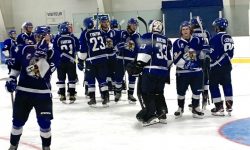 Your Titans played a strong game tonight and after taking a 5-0 lead in the first period, the team cruised
Read More