Blog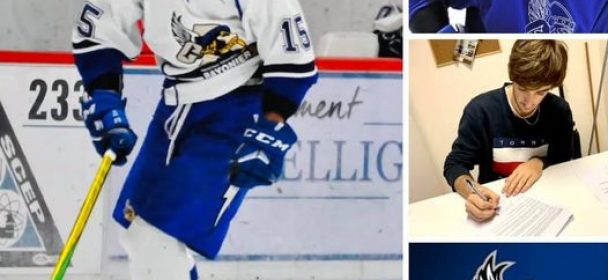 Titans are pleased to announce that a son from Témiscaming has just earned a spot with the team.
Logan Collette (2003) 6'3 '' 175 indeed learned after last night team's practice that his play and efforts over the past 3 weeks had been noticed and now rewarded.
Logan is a product of the Témiscaming Royals and will be an inspiration for young local players.
Much is possible for those who never give up!
The new Titans winger has shown persistence.
This was his 3rd attempt in 3 years.
He was never discouraged and kept this desire to prove that he too could someday wear the colors of his city's Jr. team.
He who was just a little 8-year-old young man the first time he attended a Titans, this team he would aspire to play for one day …
He can now say he's a Temiscaming Titans too.
Well done Logan. Your spot you did not steal. You deserve it.
The Témiscaminois will wear number 15.
Similar Articles
Titans showed up tonight and played a much better game than the day before. Unfortunately they lost 5-4 against the
Read More