Blog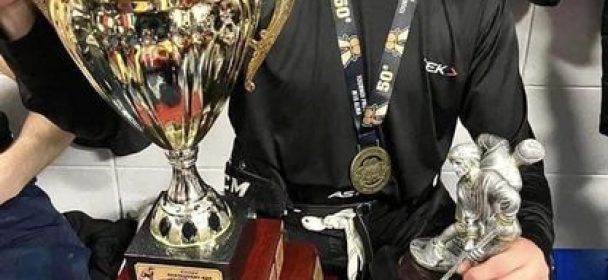 Titans are pleased to announce the signing of forward Jérémy Marcoux (2005) 6'1" 182.
Titans' 3rd round pick in the recent GMHL Draft, the captain of the Sherbrooke Phoenix U18 comes to us after a truly successful season.
Our new Titans finished 1st of his team for goals (20), and for points (27) in 23 games. The Phoenix also won 2 tournaments last season.
Jérémy is a multi-athlete who has played competitive soccer for a long time and who was selected this year for the U18 World Dek Hockey Championships which will begin next week in Austria and the U19 World Championships which will be played later in the Czech Republic.
In both cases our rookie will play for Team Quebec.
Jérémy has been close to our organization for 2 years, having among other things taken part in the Kingsey Falls pre-camp in order to gain experience and join the team when the time comes. That time has indeed come.
We really see great potential in this young player with an obvious offense upside (33 goals in 39 games these past 2 seasons) great skating and the physicality of the job.
Welcome to the Titans Jérémy
Similar Articles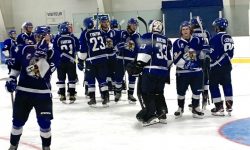 Your Titans played a strong game tonight and after taking a 5-0 lead in the first period, the team cruised
Read More