Blog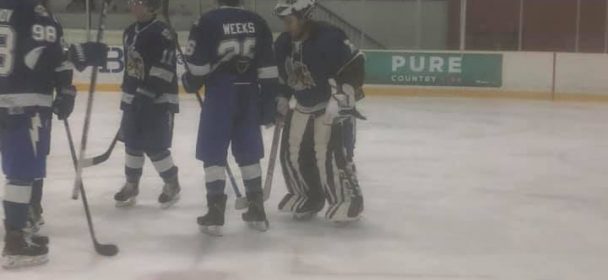 Titans earn four point weekend
Following their 7-6 win in Bancroft Saturday evening, the Titans had a long bus ride and short nights sleep before they had to lace up the blades Sunday afternoon versus the Ottawa Sharpshooters.
Following a rather slow start versus the Ottawa Sharpshooters.
The Titans led 3-2 after getting into some penalty problems in the first period. The second was a little different as the Titans exploded for 7 unanswered goals heading into the final 20 minutes leading 10-2.
With three more in the third to only one from the Sharpshooters made the final score 13-3 for the Titans. In a very balanced attack, no less than 12 different players had goals. Xavier Sincennes had a couple while singles went to Thomas Laforge, Hayden Moistner, Misha Akatnov, Zacharie Maheu, Alex Provost-Ross, Yannick Ethier, William Godbout. Maxime Durocher, Brady Lacharity and William Godbout was their first goals as Titans.
Shots were 62-28 Titans
Connor Johnson got the win on goal. It's also worth mentioning that in the game last night Alex Provost-Ross was recognized as playing in his 100th GMHL regular season game. The Titans now sit in a first place tie with the Pirates atop the north division each with 39 points
However they have one game in hand.
Similar Articles
The Titans are pleased to announce the signing of defender Jéricho (Jerry) Mongrain (2001) 6'0 '' 175 from the Ulysse
Read More