Blog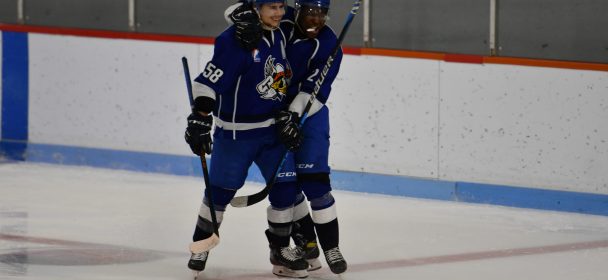 Titans and Lynx showed up to play a playoff game tonight at the Center.
Both teams played hard and some players ended the game with bruises and stitches.
Titans took the lead in the second half of the game and eventually scored 3 unanswered goals to win 4-2.
Breadon Mitchell, Nico Grégoire and Christopher Fanfan scored 1 goal in addition to preparing 1 other. Gadel Khismatullin is the other Blue scorer.
Solid, Éloi Bouchard stop 46 shots.
3 stars
1-Fortier
2- Bouchard
3- Mongrain
Your Titans take a 1-0 lead in this Best of 3 series. Game 2 will be played Friday at 7:30 p.m. in Sturgeon Falls.
Similar Articles
Titans showed up tonight and played a much better game than the day before. Unfortunately they lost 5-4 against the
Read More